The second event of the series was on Friday the 23rd of December 2022, organized to welcome Santa at HMEM Nubar. Many kids attended to enjoy Christmas songs and jingles. Many thanks to AGBU Egypt's children choir, Dziadzan lead by Maestro Mihran and Mrs. Kohar Ghazelian who performed some great songs, as well as to Arpy Djanigian for playing Christmas songs throughout the day. It is worth mentioning that some of the younger HMEM girls, like Nariné Avakian and Angelina Simonian also took part in making the event a success by entertaining the kids and face painting. A much awaited day of fun and festive ambiance spent with friends and families.
Special thanks to all the organizers of the event for giving the community this wonderful chance to reunite and celebrate the spirit of Christmas.
Looking forward to seeing everyone next year!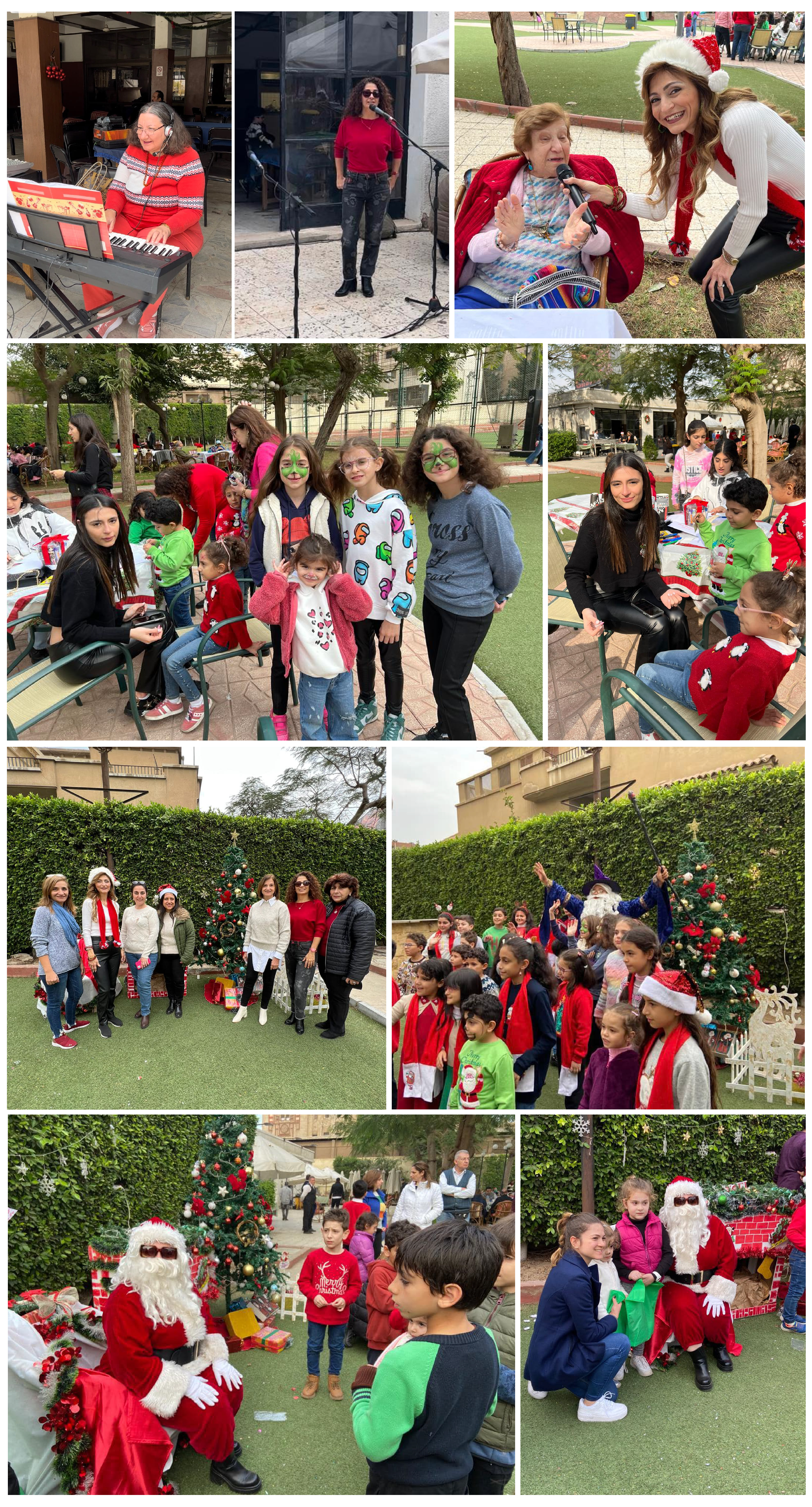 Read about the first event of the series here: