AVC-AGBU Egypt celebrated on Sunday 11th March 2018 the graduation of its four Armenian language Hybrid Classes' 30 students and the AVC chess club's 7 students at AGBU Cairo's Chaker Cultural Center in Heliopolis.
The event was opened by Mrs. Assia Gabrielian Simonian, the overall responsible of AVC-AGBU Egypt Armenian language and chess programs, with a brief congratulating speech, followed by the encouraging words of Dr. Viken Djizmedjian, the chairman of AGBU Cairo, and Mrs. Anna Dolabdjian Terayan, the former AVC ambassador to Egypt. The speakers congratulated the teachers and students for their relentless efforts on the long path of learning Armenian.
After a short film about Armenian language celebration throughout AGBU's different AVC centers and Armenian schools throughout the World, Roupen Saad sang few Armenian songs lifting the spirits of the presence.
It was then time to hand out the certificates. The teachers of each class, Mrs. Sylvia Bayramian Simonian for levels 1, 2 & 3 and Mrs. Lala Shamamian  Nigolian for level 4, and for chess Messrs. Eddy & Khachig Kassabian came out on stage to award their students with their certificates. This continued in a very cheerful atmosphere with the graduate students uttering words of gratitude in Armenian while getting their AVC certificate accompanied by a small gift – the Armenian "Hayr Mer" engraved on wood.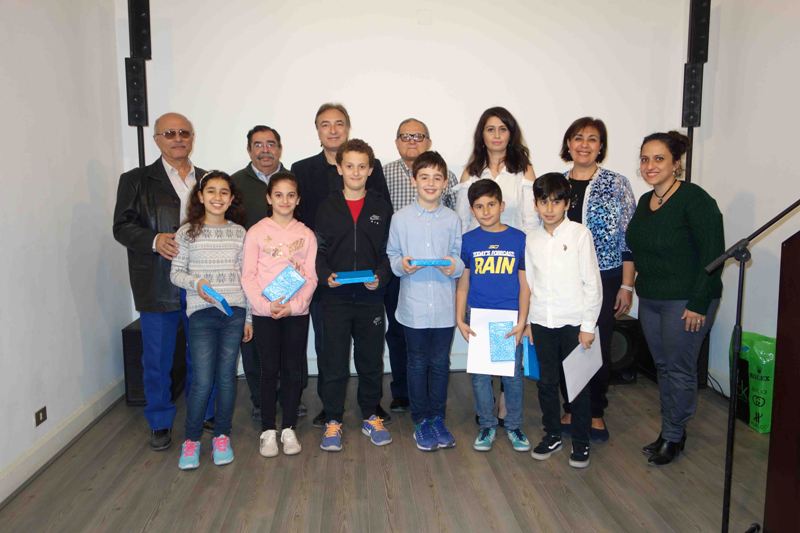 AVC-AGBU Egypt announced on this occasion the start of a new conversation level course, free of charge, for level four students, and the opening of new enrolments for the Spring 2018 term which will be starting soon
To register you may contact Annie Boghossian Tashdjian, the head coordinator of these courses on: 01223197455 or annie.boghos@gmail.com.